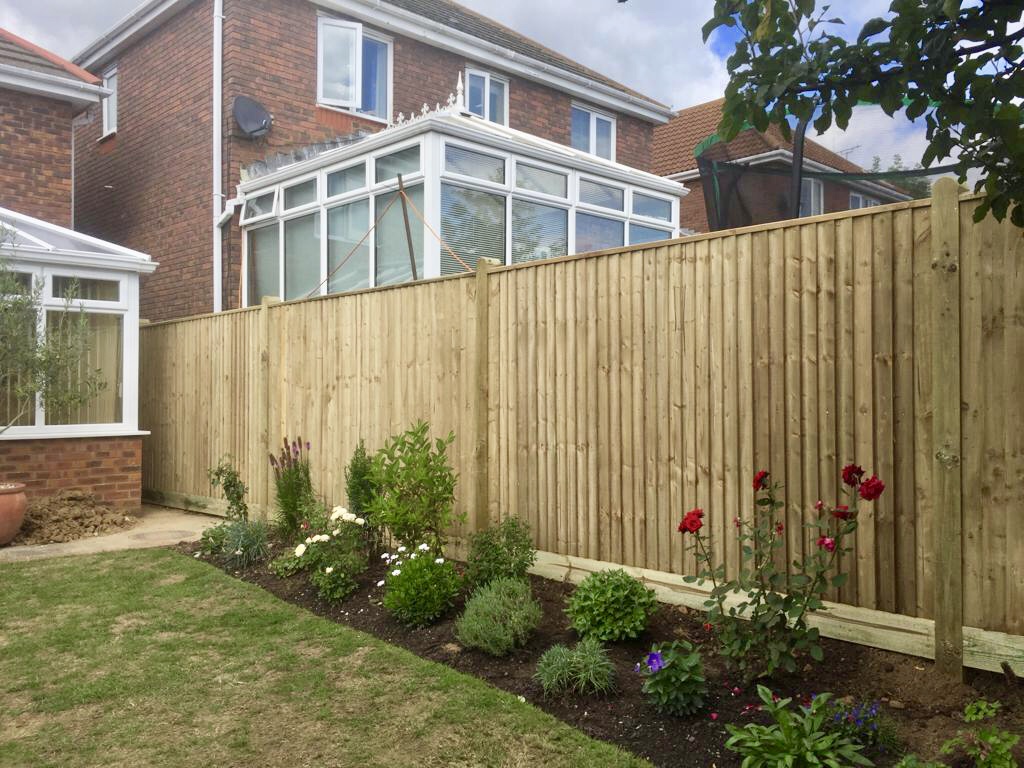 Welcome to East Sussex Fencing Ltd
All aspects of fencing work undertaken using quality products
Do You Have A Fencing Project We Can Help With?
Do you need a professional, affordable fencing company you can trust?
East Sussex Fencing work with you from first enquiry to completion ensuring the final product matches your needs and requirements as closely as possible.
We can install a variety of fencing types on both small and large scales.
About Us
We are a family run business based in Hailsham. East Sussex Fencing Ltd provides a reliable, professional service using quality products at competitive prices. We are a fully insured (£5m public liability insurance) and licensed business for all work undertaken. We are happy to discuss your requirements. Contact us now for your free no obligation quotation.
What our customers say…
We couldn't be happier with ESF's work, prompt quote, excellent standard of work, very happy with our new fence. We wouldn't hesitate to use them again and highly recommend them to anyone considering any fencing work.
East Sussex Fencing provided a very speedy, efficient and friendly service. They came out very quickly when asked to do a quote and were able to advise on the best solution for our needs. The standard of work was very high, I am extremely pleased with the result and am more than happy to recommend them.
Our boundary fence came down in the storms this winter and we had a couple of fencing companies come and quote. Their quotes were fairly high and with a wait of 6-8 weeks for the works to commence. We called East Sussex Fencing from a flyer that came through the door. Adam came and quoted straight away and his quote was substantially cheaper than the previous ones. Adam and Kris turned up the following Saturday morning. They worked tirelessly all day and by the time we got home from Work the job was all but complete. A job that we were told by other fencers would take 2 days. They worked neatly and tidied up completely and took all old fencing away. We are now left with a wonderful fence, exactly as was quoted. Adam and Kris are polite, professional, tidy and their level of workmanship is excellent. We would definitely recommend East Sussex Fencing and we will definitely be using them again.
Highly recommended, very impressive service, hard working, able to undertake required work quickly, courteous and polite, would use again.
We would happily recommend Adam and Kris from East Sussex Fencing Limited for any fencing requirements. From the moment we first contacted them to completion of the works they have been cheerful and helpful. Their work standard is high and their work ethic exemplary. Nothing was too much trouble. Any issues were smoothly and professionally dealt with. The site was tidied daily and cleared at the end of the project to our satisfaction, leaving a stunning new fence. Well done and thank you.
Adam and Kris did a fantastic job of our fencing, it has made a small, boring garden, look neat, larger and more private than before. Absolutely chuffed, we will definitely use them again when we need the rest of our garden doing. Very satisfied customer.
Very happy with our fence, had some really awkward parts but they managed to get around it and make it look amazing. 5* service, very quick, no mess left, friendly and just made it so easy. Will definitely recommend!
When considering our project we had a number of quotes and visits from various companies but chose East Sussex Fencing Ltd due to their instant understanding of the project and their knowledge in helping us achieve a better result both aesthetically and to give us more space than we thought we had. Adam and Kris have a very professional attitude and were prompt, considerate, courteous and tidy throughout. The result is beyond expectations, thank you very much.
"We recently employed Kris and Adam at East Sussex Fencing to do our fencing job.

This included fitting new drive gates and side fences both with central gates and all the necessary door furniture and removal of all the old fencing.

We were extremely pleased with the whole procedure from start to finish and the finished job looks fabulous. We received the quote, which we considered very competitive, promptly and were kept well informed of the potential fitting date.

During the fitting, we were kept appraised of progress and regularly consulted on various aspects of the asthetics.

The whole job was completed in two days and the site was left in a very tidy manner.

We would certainly recommend East Sussex Fencing to anyone in need of a quality and professional fencing firm."
These guys did a brilliant job for me, on a difficult site.

They turned up on time, very important to me, and left the site clean and tidy.

The fence looks better than I thought and has made a huge difference to the garden, and I'd certainly use them again, and would have no problem in recommending them to anybody else.

Thanks guys.
We were really happy with our fencing from East Sussex Fencing. From the initial estimate coming through on time to the finished work, Adam and Kris were reliable, professional, efficient and very tidy. Their work has greatly improved our garden. Thanks so much.